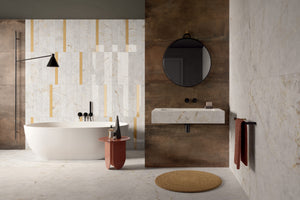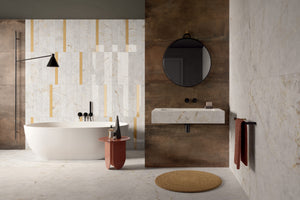 Buy luxury Tiles at Our London Tile Showroom
Tile Showroom in London
Picking the best porcelain tile is tough, but it is one of the most important decisions you will have to make when renovating your home, so having an expert designer help you can make all the difference. Our dedicated team will talk you through the sizes, styles, colours & shapes of all modern porcelain tiles to ensure you create the perfect room. We will also talk you through the durability factor of each tile, as depending on where the tile is placed in your home, you may need to consider different options.
THE TILES WE SUPPLY
We offer a huge number of different porcelain tiles that come in unique sizes, shapes, designs, and colours. From natural stone and marble effects, in black, grey, and white, with modern looks and much much more. Picking from our luxury tile display is easy! We have laid it out so you can see everything side by side, to help you effortlessly combine different colours. We even have a large number of display bathrooms with varying tile combinations to help you visualize your perfect design. When visiting our tile showroom, you will see a large range of bathroom tiles, kitchen tiles & wall & floor tiles, as well as a wide range of finishes, including, wood tiles, stone tiles, and marble tiles.
ADVANCED PORCELAIN TILES
We only supply modern tiles made using the best materials and designed with the most advanced processes worldwide. This makes them extra durable and resistant to environmental factors, retaining the unique colours & preserving the finish. Our top porcelain tile selection is always up to date, with the most modern tiles available, created with the latest technologies, ensuring our customers only receive the best products in the market.
KITCHEN & BATHROOM TILES
There is an abundance of porcelain kitchen & bathroom tiles in our showroom, with prices that work for any project. The quality of our Italian porcelain tiles can add personality & luxury to any home while massively enhancing the appearance of your kitchen & bathroom. We make finding the best tiles easy. Our team of tile experts in Finchley Road can show you many top tile brands and help you choose the correct style for your desired outcome. Our tile shop on Finchley Road has a luxurious selection of porcelain kitchen tiles, giving you a large variety of designer finishes that will make a kitchen look superb.